Hypo-Allergenic Cleaning
Hypo-Allergenic Cleaning.What you may not know is that dust mite and pet allergen found indoors are one of the leading causes of allergic disease . And people with relatively mild allergies can develop serious chronic and even life threatening illnesses if they continue to be exposed to the these allergens. Enjoy Significantly Reduced Allergen Levels From Now On When properly applied, Allergy Relief Treatment provides a residual effect for up to six months. In severe cases, treatment may be required every three months.
Pet Stain removal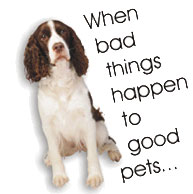 AmeraClean specializes in pet stains removal and pet odor out of carpets. Pet odor and stains require special treatment, involving deep cleaning of the underlying carpet padding, and fabrics. The age of the stains will determine the procedures we use to remove the pet stains and odor. Older stains are generally more difficult to remove, but our 4 Step Pet Treatment allows for this difficulty.
4 STEP PET Stain Removal:
1. First step, we precondition with a special pet treatment to dissolve the salt in the pet stain.
2. Then, we rinse to lift away the stain.
3. Next, we apply heavy duty enzyme that will continue to work for 48-72 hours.
4. Finally, we apply a special formula to remove the yellow stains.
Carpet Cleaning Denver
External Extraction
Our method is often called "Warm Water Extraction", "Hot Water Extraction" or "Steam Cleaning" and is the cleaning method nearly all carpet manufacturers and carpet fiber producers recommend.
This is the only cleaning method classified as "deep carpet cleaning". All the others are considered "light surface cleaning" because they are incapable of removing soil deep in the pile. Also, all other methods leave large amounts of cleaning agent in the carpet after cleaning.
The maintenance brochure published by the world's largest carpet manufacturer, Shaw Industries, recommends this method, because its own research indicates that it provides the best capability for cleaning.
This method is frequently called "steam" cleaning due to the fine spray of water used to force dirt out of the carpet which is sucked up by the vacuum slot immediately in front of the spray. Seldom is real live steam used, however. This process consists of spraying a solution of water and detergent into the carpet pile and recovering the water and soil with a powerful vacuum into a holding tank. This is done from a truck-mounted unit outside the home with only the hose and floor tool brought inside.
Upholstery Cleaning
THE 9-STEP UPHOLSTERY CLEANING EXPERIENCE
Don't let just anyone clean your sensitive fabrics! Our company is experienced in cleaning the finest of upholstered fabrics.
The following important steps will be taken in cleaning upholstery:
Step 1: Pre-Inspection
Our technician will perform special tests to determine the content of your fabric. The content will determine what type of cleaning solutions and techniques will be used. In addition, we will point out any potential permanent stains or areas of concern. We will give you an evaluation of expected results.
Step 2: Area Preparation
We will prepare the area where the upholstery will be cleaned to protect your surrounding furnishings.
Step 3: Pre-Vacuum
All textiles should be vacuumed thoroughly before cleaning. This step will remove dry soils and any loose particles from cracks and crevices.
Step 4: Pre-Treat
Depending on your fabric, a special solution designed for your fabric type and the soiling condition will be applied to emulsify the soil.
Step 5: Pre-Spot
Any potentially difficult spots will be pre-treated with special solutions to increase chances of removal.
Step 6: Pre-Groom
The fabric will then be gently groomed using soft upholstery brushes to further loosen the soil.
Step 7: Soil Extraction and Rinse
The soil is then extracted from the fabric with a gentle, controlled rinse.
Step 8: Neutralize
The fabric is then pH balanced to maintain its soft, fresh feel.
Step 9: Post Spot
Any remaining spots will be treated with special stain removal products.
*For longer fabric life and fewer permanent stains, have Fine Fabric Protector applied!!