Stop Wasting Money Eliminate Urine Odor & Pet Stains
We can make your carpet clean again!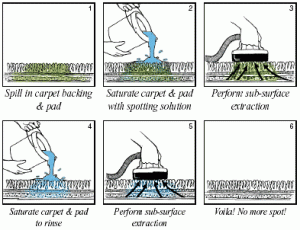 Our awesome new product that permanently removes pet odors AND stains—all in a single step! Stains are removed by the natural power of oxygen while the odor bonding and encapsulating power of Hydrocide permanently eliminates odors.It was designed for the worst pet urine contamination. Affected areas must be completely saturated, making our Water Claw an ideal application tool.
Odors are immediately eliminated without leaving strong and potentially offensive fragrances behind. Plus, the persistent yellowing stains that often accompany pet urine contamination are also removed.
Understanding the Removal of Pet Stains
Three Factors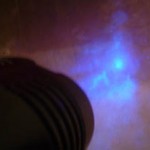 In order to assure the removal of pet urine stains & odors from carpet, there are three factors you must be aware of and understand:
1.The level of severity will dictate the method of treatment and chemicals we will use.
2. Most failures to successfully and totally remove pet urine odor are due to using ineffective chemicals and/or not following the proper treatment steps. Failure also occurs when the quantity of contamination is underestimated
3.There are pockets and porous areas within the carpet backing that once wet will not absorb or accept additional solution. This is a very important factor in successful odor removal treatment and is almost always a factor when treatment failures occur. Because of this you will find our recommended treatment procedure always requires that chemicals be applied only when the carpet is completely dry.
Pet Odor & Stain Removal Services
We Can Help You
Light Odor Treatment
Heavy to Extreme Odor Treatment
Pad Replacement
Floor Sealing
Carpet Replacement
We have several pet odor treatments that fall under the carpet cleaning and we welcome small jobs, we also restore carpets that are severely damaged by pet odor.
We do pad replacement and seal the floor with a special odor sealer so the pet urine trapped in the subfloor does not permeate back into the freshly cleaned and deodorized carpet. We also do carpet repairs so there is no job to large!
Our job is to help the Denver Home Owner make the most practical and cost effective decision to remedy the pet urine odor damage in their home so it will be 100% pet urine odor free so if you think your cat urine odor or dog urine odor is to far gone don't worry we can still help you with a solution that you can live with.
Is Your Carpet Making You Sick ?
Free Pet Stain Spotter 303-337-7888
Allergy Clean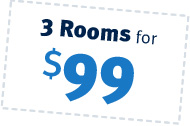 * Some Restrictions Apply Not available on all Areas up to 350 sqf total *
* Basic Package for Carpet that's been professionally cleaned once a year *
* For heavy soiled areas Add $ 12 .00 per room only on soiled areas *

Clean for $199 and receive your 4 free gift !!

| | |
| --- | --- |
| Free Gift # 1 | Free Gift # 2 |
| FREE 100 square feet of carpet cleaning (up to $34 value) that rinses and extracts for maximum soil removal while leaving your fibers clean and dry within just a few hours. | FREE 50 square feet of tile and grout or vinyl floor cleaning (up to $50 value) that leaves your floors sparkling clean. |
| Free Gift # 3 | Free Gift #4 |
| FREE 12-ounce bottle of our professional spot remover ($10 value) to help you remove spots between professional cleaning. Our clients love this stuff. | FREE walk off rug or door mat cleaned up to 3×5 feet (up to $20 value) to show you how we clean area rugs. |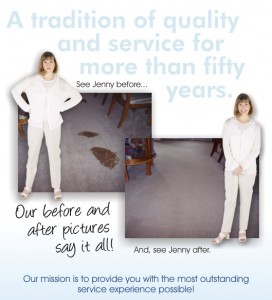 True Clean = True Price